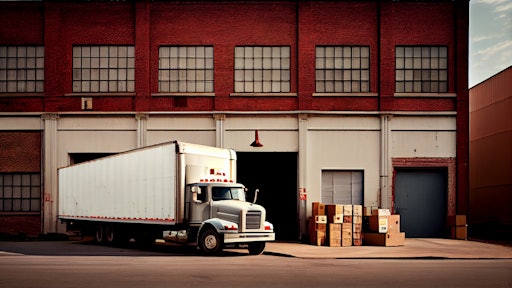 Franciele/stock.adobe.com
Technology today is all encompassing. In the supply chain, it's around every corner— working to empower and improve the age-old processes that move and store goods. Technology for third-party logistics (3PL) providers has been pouring from companies like water and can be found in truly every moving part, from WMS, TMS, automation in trucking and warehouses, to fleet managing software or AI telematics and monitoring that use data and analytics to meet regulations and increase strategy.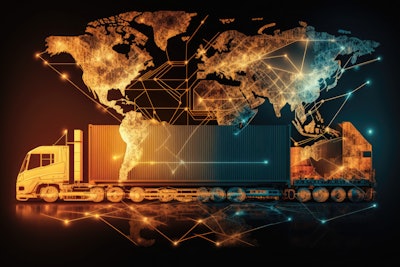 Demand for technology today might look a little different than it did 3 years ago. In 2019, we would have never foreseen the rate that supply chains would have to speed up to meet demands set by people spending more time away from each other— at least six feet apart to be exact. Today, the capability demands for TMS and WMS center around traceability that keep users and consumers aware of how the product got from point a to point b, a necessity in a world becoming increasingly aware of the happenings "behind the curtain."
The elements that these technology platforms offer is varied. Today, with more information than ever, there are certain components that 3PLs might search for to make the most of their investment. "Route control, government traceability and trackability in consumption, use of sophisticated YMS (quality control checks on refrigerated trailers, inbound product), appointment scheduling, EDI, shelf-life requirements, lot control, automation and sophisticated putaway rules for storage density are several components in demand," says Charlie Schram, technology and cold chain expert at enVista.
We know food has expiration. When searching for the maximum ability for technology in the space, one could argue that the priority of timeliness trumps all others. In fact, the FDA's newest rule on requirements for additional traceability records details required trackability recordkeeping beyond preexisting ones, with compliance completion date currently set for Jan. 20, 2026.
Chris Wilson, VP of business at TA Services explains that "successful capacity planning, demand forecasting and optimal transportation route planning all heavily rely on real-time data insights. Without proper information, it is impossible to make fast-paced, accurate decisions." Strategic investment in such technology mitigates risks and helps 3PLs achieve compliance in more spaces than one.
Automation in trucking might take shape in the form of new refrigeration technology, where engineless units are elevating efficiency, reliability and sustainability. There's also automation happening on the freight brokerage side too, where freight brokers are utilizing capacity management systems to digitally match shippers' loads to carriers based on data over time. Or, in the warehouse, drone inventory monitoring that inspires faster, more efficient processes that cut costs and improve both productivity and sales because, according to Sankalp Arora, CEO and co-founder of Gather AI, "drone-powered inventory monitoring allows you to see where all pallets are in your warehouse in real-time, virtually eliminating any risk of misplaced product, potential spoilage which can be especially risky for high-cost goods or a degraded customer experience." Or taking on the crisis of warehousing space by utilizing automated racking systems and robotics to overcome long standing labor issues.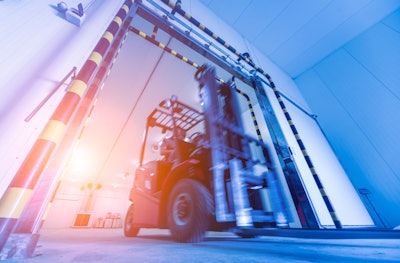 When it comes to cold storage, Electronic Data Interchange (EDI) is critical.
"EDI saves receivers from having to record data via a radio frequency device or paper, thus reducing the risk of product getting out of its allowable temperature range," says Schram. When technology like this exists its easy to banish pen and paper methods to the stone age, and for good reason, as errors are seen far more often and at more detrimental costs.
When you consider automated action through AI, drones and robotics in your 3PL, what does all the other data technology actually do?
Optimized scheduling for drivers through GPS technology works to keep arrivals smooth-flowing. "With technologies such as GPS tracking, we know exactly where drivers are and when they will arrive. By combining these data points with real-time information from the warehouse and yard, we can optimize dock use," says Charles Miller, EVP for Evans Transportation. "The same technologies can also eliminate other inefficiencies, such as language barriers, paperwork, security and other factors that keep drivers stuck in or outside of docks."
Further improving the ability and safety for truckers, technology like AI video telematics has proven to reduce fatalities on the road. Now, Richard Kent, VP of global sales at VisionTrack says, "the new generation of AI video telematics will ensure fleet operators can access the right information at the right time, presented in a way that enables them to achieve significant change and encourage drivers to operate in the most responsible manner. By automating management processes, data analysis and incident detection, they can take advantage of intelligent solutions to keep drivers, road users and pedestrians safe and reduce the number of collisions."
"There are several reasons why these components are especially necessary in our current market, but most hinge on compliance in industry regulations. Organizations must adhere to government regulations, localized market requirements, food safety standards and personnel safety in the workplace," explains Schram. And that means these are critical for helping organizations maintain adherence to those standards.
The current economic climate in the United States seems varied day to day, person to person. Some constants include the labor shortage and a hyper-focus on sustainability for an improved future. These issues, Schram says, can be alleviated with technology solutions, where automation can reduce labor costs, quality assurance checks reduce safety liability and trackability and traceability reduce waste; and finding a way to combining these systems "provides a more reliable and cost-efficient delivery of food in the cold chain." Reducing human intervention and relying on consistent, rule-based systemic processes can reduce risks overall, and create a visible, dependable environment.
When researching you'll find that all the technology offered today can be useful. It's enough to make heads spin. One thing it falls flat on though is being, well, human. Good leadership, invested in the knowledge behind regulations in the cold chain, like shelf life, product dating, product mixing, labeling, tracking and tracing, etc., is a necessity in the quest for quality work as a 3PL. When organizational leaders meets that call, that's when you should hone your focus on finding technology that works for you.