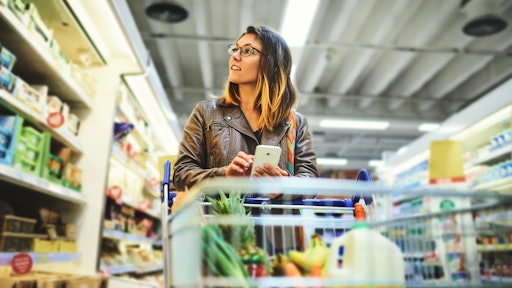 Getty Images
From unprecedented consumer spending to labor shortages in the trucking and shipping industries, supply chain issues are bringing holiday shopping woes extra early this year. Experts from some of the largest U.S. organizations predict another six months, maybe 12, before the disruption subsides.
With distributors and retailers downstream from the effects of the supply chain dilemma, they are put in the unfortunate position of having to plan for the unknown—again. Taking lessons learned from the Coronavirus disease (COVID-19) shutdowns, lockdowns and panic buying, some have announced an increase in their delivery hours, while others are partnering with suppliers to construct an efficient shipping strategy of which supply chain visibility will be key.
Given the importance of visibility, it's surprising that, according to research from SP Global, only 6% of companies report full visibility into their supply chain. This affects every aspect of business operations down to the consumers, who are increasingly demanding or expecting updates on the location of their packages, from the point of purchase to every touchpoint and stop along the way, as well as notifications in the event of delays. Never before have there been such advanced tracking technologies. Consider telematics, which power the systems that help monitor the movement of vehicles and goods and enable regular notifications of location and progress. For decades, fleets have depended on telematics for insight into every aspect of trucking operations, including fuel efficiency, predictive vehicle maintenance, driver safety and route planning. 
Over the years, telematics has evolved to include innovative mobile apps, third-party integrations and business services, as well as in-vehicle cameras, tire pressure monitoring and real-time temperature monitoring, which has been invaluable to the cold supply chain. Prior to January 2011, when the U.S. Food and Drug Administration (FDA) introduced the Food Safety Modernization Act (FSMA), tens of millions of people in America alone fell sick each year from foodborne diseases as a result of insufficiencies in the cold chain. Since then, the trucking industry, which moves 72.5% of all freight (11.84 billion tons) transported in the United States, adheres to stringent requirements that not only help keep foods and medicines at safe temperatures but also prevent costs from skyrocketing. 
This holiday season will undoubtedly bring disappointment to some consumers unable to fulfill wish lists. But, there has never been a time in history where shoppers have had more choices in products from both local and international markets. When one door closes, another opens. Moving forward, still learning lessons from the dramatic changes of the past 18-plus months, there are tried-and-tested solutions to improve the way things move. Just as the cold supply chain and consumers benefited from sensors and tracking technologies that are keeping perishables preserved through to the last mile, so too can the shipping ecosystem ensure visibility. At the core, it's data that provides insight, and it's data that empowers decisionmakers to take more informed actions that can have far-reaching benefits.
For example, newer intelligent transportation systems, which combine data driven from sophisticated in-vehicle sensors and other measurement tools with rich data analytics services, can provide context around the types of vehicles moving throughout a specific area, where they are specifically moving (such as along a city street, highway or frontage road), what they are transporting and more. 
These rich data insights provide transportation planners with valuable information needed to help increase traffic throughput, identify and eliminate bottlenecks and increase the overall efficiency of roadways, ensuring that last-mile deliveries efficiently make it to their final destinations.
At the distributor and retailer level, with enhanced visibility into the transportation of goods, fleets of all sizes will be able to optimize their routes to help ensure that goods are reaching ports, warehouses, stores or homes on time and before the holiday deadline. In the future, expect telematics to help add further visibility, letting retailers and customers know how much carbon was spent along the entire supply chain, which has become more important with the global climate challenges facing every country on the planet.