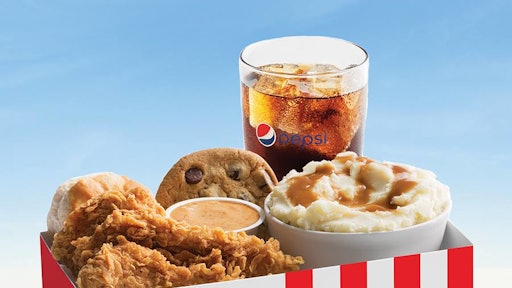 Visits to fast-food chains grew five percent faster than those to fast-casual chains in the second quarter of 2016, according to a report from location-based marketing company xAd released on Thursday, Business Insider reported.
"QSR giants are slowly but surely gaining share back from fast-casual challengers as they offer cheaper food promotions, such as KFC's $5 Fill Ups and updated in-store experiences including Taco Bell's new higher-end cantinas," reads the report.
In other words, fast-food giants such as McDonald's, KFC, and Taco Bell have figured out how to offer the best of both worlds, drawing from fast-casuals' upscale aesthetics while undercutting their competitors' prices.
2016 has been a year of steep discounts in the world of fast-food, with deals such as Wendy's 'four for $4,' Burger King's 'five for $4' and McDonald's McPick 2.
In May, the NPD Group estimated McDonald's, Burger King, and Wendy's have sold more than 100 million additional combo meals since late 2015 thanks to these deals, which especially appeal to customers without brand loyalty. In many cases, these customers were being drawn away from fast-casual chains.
To read more, click here.
Editor's Insight: Price promotions, combination meals and fresher products are playing important roles in the fast-food industry's playbook. The chains could not do any of things successfully without efficient supply chain planning and execution.
The promotions are not new, but they are now playing a role in the chains' ability to win business back from what has been a rising competitor – the fast-casual chains.
The promotions are not the only factor in the fast food industry's toolkit, but they are an important factor, and they demonstrate the important role that logistics plays in the foodservice industry.
Planning and executing a promotion is one thing, but doing it profitably is another. With today's planning and execution software, a restaurant can know what product is available at a low cost for a given month, and what product has high demand. The information can then be used to create a profitable promotion. 8-5-16 By Elliot Maras