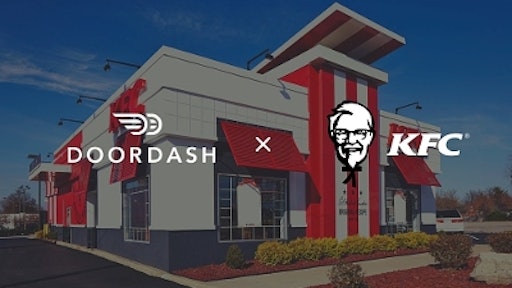 KFC has signed an agreement with DoorDash, the home delivery service, launching today in the San Francisco Bay Area, Los Angeles and Orange County, and expanding to other cities in the months to come, the company announced.
KFC food will be available at the prices consumers expect, such as the $20 Family Fill Up and $5 Fill Ups.
"We've found a true partner for this vision in KFC, a company built around the idea of getting everyone together around the dinner table with a complete family meal at an affordable price," the company notes on its website.
KFC is just DoorDash's latest national partner and they follow on the heels of other brands like 7-Eleven and Taco Bell who have chosen DoorDash to help them launch their delivery services.