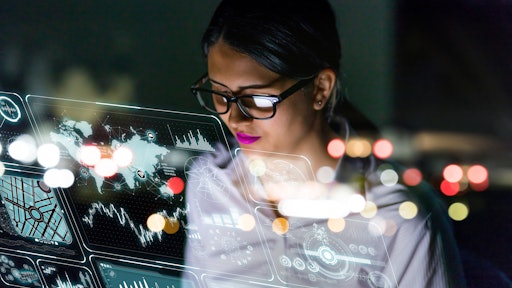 Emerson
Emerson launched the DeltaV Edge Environment, what is said to be a first-of-its-kind integrated software solution that expands the capabilities of the DeltaV automation platform to provide an operational technology (OT) sandbox for data manipulation, analysis, organization and more. Teams can deploy and execute applications to run key artificial intelligence (AI) engines and analytics close to the data source with seamless, secure connectivity to contextualized OT data across the cloud and enterprise.
"Operations and IT increasingly rely on data from the control system to optimize production and increase intelligence for OT improvements, sustainability and other digital transformation initiatives," says Claudio Fayad, VP of technology for Emerson's process systems and solutions business. "The DeltaV Edge Environment is the first step in defining the control system of the future, extending the DeltaV DCS with the capability to move data and configuration easily and securely while simultaneously empowering users to drive innovation as they safely run applications and scripts inside the DCS."
Key takeaways:
The DeltaV Edge Environment empowers teams to more quickly deliver operational improvements tied to productivity, sustainability and other business objectives.
The DeltaV Edge Environment expands the horizons of the distributed control system, creating a secure data superhighway where users can seamlessly socialize contextualized data directly with cloud and enterprise applications while also leveraging a built-in execution sandbox—a testing environment for critical innovation tasks such as generating dashboards, running applications and training AI tools.