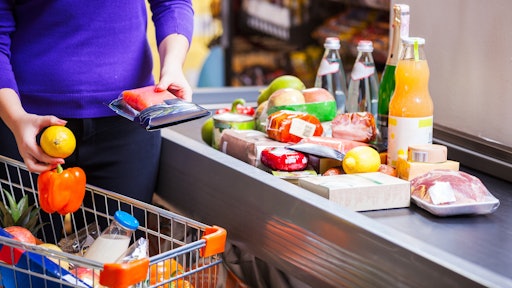 Andrey Bandurenko/stock.adobe.com
Business-to-business wholesale marketplace Pod Foods hopes to create an endless product supply for retailers in any location by connecting them with emerging brands that have available product. Its new technology product is a data-driven discovery engine and comes at a time that grocers and retailers alike struggle with filling shelves during the supply chain crisis. Pod Foods says that its platform works in real-time so that retailers can adjust their inventory based on consumer demand.
Per PR Newswire:
The engine is powered by the company's "Pod Bytes" data platform, which synthesizes data from their B2B marketplace, economic indicators, and other grocery-adjacent and third-party sources.
The built-for-grocery models provide retailers with personalized, AI-enabled insights across all areas of discovery – including product placement/procurement, inventory optimization, and market opportunity.
"Retailer success depends on assortment. Buyers must procure products their customers want and deliver them in the right format, at the right price, place, and time" says Larissa Russell, CEO and co-founder of
Pod Foods.
"It is harder for brick-and-mortar retailers to compete with e-commerce businesses on assortment because they have limited real estate — they have to optimize physical space instead of online space. It's even more challenging when everyone is relying on behemoth broad-line distributors that also have limited real estate and fall short on data enrichment. Our engine provides both offline and online retailers with targeted access to our "infinite warehouse," making it possible for them to keep shelves and/or fulfillment centers physically stocked with the most relevant products."