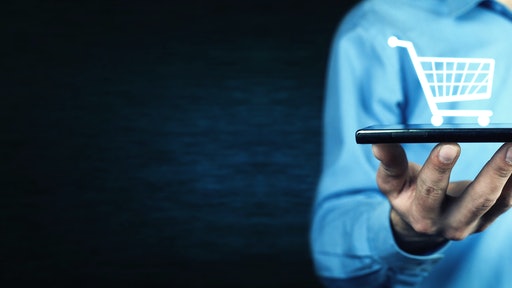 Getty Images
As the effects of this Coronavirus disease (COVID-19) continues to impact every industry, the grocery sector has had to adapt to sudden and disruptive changes overnight. Many shoppers are hyper-focused on availability; a recent survey from the University of Sothern California found 22% of American consumers were stockpiling food and supplies.
Consequently, many grocers are dealing with out-of-stocks and an inability to align forecasts with what else consumers may need. But, there are a number of practical and strategic steps all food businesses can take to manage these current challenges and build resilience, so they can minimize further risk and optimize their response to the New Normal.
This includes safeguarding frontline workers in stores, warehouses, manufacturing plants and logistics operations, as well as customers, and putting full-capacity supply chain plans and IT infrastructure business continuity policies into play. But, they also now need to address pressures on inventory and online demand and adapt customer communications and promotional strategies.
Given that in general, 20% of individual products account for 80% of sales, food suppliers and retailers can trade range for volume or outsource additional production if possible. Where foodservices represented about 50% of consumption but is now 10%, grocery has had to make up the shortfall, forcing levels of production and demand to require more flexible distribution.
Less wholesale and more retail activity with accelerated shelf movement means suppliers must also pivot production from larger wholesale to smaller household unit sizes and quantities. Working with their grocery retailer customers, they can also work to bring forward inventory on-hand from local and regional distribution centers, as well as ramping up production capacity. Distributors are also working to free up logistics capacity by keeping drivers on the road longer. The U.S. Department of Transportation has changed its policy, so truckers can now drive for 14 hours a day instead of 11.
Overall, inventory management and optimization has become mission-critical and the ability to use advanced analytics to update category and store-level sales and daily availability forecasts will play a key role in buying and replenishment plans. Some food retailers are imposing bulk buying limits per customer and canceling orders for products with weak demand to simplify operations and prioritize at-risk goods. They are also anticipating higher wage bills to service longer operating hours for replenishment, deep cleaning and serving priority shoppers.
Managing online demand
With many consumers sheltering in-place, current online growth is being driven by home delivery even more than store pickup. Order volume for online grocery retailers also surged 210% year-on-year during March 12-15, according to Rakuten Intelligence, while the likes of Walmart and Shipt saw record month-on-month mobile app download growth in March, surging 160% and 124% respectively, according to Apptopia.
Instacart also reported order volumes were up 150%, as it prepared to hire another 300,000 contract workers. That's why many are bolstering their online delivery capacity. For Instance, UK grocer Tesco has increased its home delivery and click-and-collect capacity to 780,000 a week, supported by more manpower and longer in-store picking windows. They will also invest to shore up and increase ecommerce IT infrastructure capacity to avoid having to introduce virtual queuing systems, as Ocado had to in the UK, alongside increased operational investment to mitigate against having to turn away new customers or pay for delayed deliveries, like Amazon did with Prime.
The surge to online presents its own specific challenges. Food and beverage represents a $1 trillion category of U.S. retail sales, where online was both the fastest growing, yet least penetrated e-commerce category. If e-commerce share grows from eMarketer's pre-COVID-19 forecast of 3.2% of total United States in 2020 to 5.2% over the next couple of years, this will amount to a $20 billion shift online. Many consumers have switched brands and retailer, and more than half say they expect to stay with new brand after the crisis.
Some 16% have changed their primary grocery store, of which 65% intend to continue, according to McKinsey. So, the current crisis will likely accelerate online penetration in short and mid-term. But, expect to see more basic and bulky grocery staples continue shifting online in the mid to long-term. In Australia for example, Woolworths has introduced a 'Basics Box,' featuring ambient products only, enabling it to shift picking to a warehouse and deliver the box for $80 AUS (inclusive of delivery charge) in partnership with DHL and Australia Post, which has in turn eased the burden on its own stores and fleet of vans.
Managing customers remotely
U.S. households are currently spending about 4-6% less, according to an online poll by L.E.K. Consulting. But, the 18% of respondents who deem the severity of COVID-19 as most critical are spending 17% more by stockpiling. In this context, grocers can also build forecasting resiliency now and beyond by integrating customer and loyalty intelligence with SKU and store-level data.
If grocers have a deeper understanding of who their customers are and can predict what they want and when they want it, they can better support the grocery supply chain, ensure optimal product mix and supply and achieve more profitable customer outcomes. Creating a strong digital infrastructure is the start. This may hasten the rollout of dark stores, robotic warehouse automation, micro-fulfilment and physical/digital convergence to optimize online shopping delivery, collection and substitutions in the back end.
But, they should also prioritize investments that put the omnichannel customer first, such as real-time availability and delivery status, click-and-collect, mobile payment and channel-agnostic loyalty schemes and promotions. A Valassis study, for instance, found an inability to use coupons stymied 68% of online grocery shoppers. Developing more adaptable, digital-first customer communication and promotional pricing strategies that are consistent both in-store and online will be crucial.
Rotunden priced one hand sanitizer at 40 Krone and any additional sanitizers at 1,000 Krone each to prohibit panic buying. Going forward, retailers can use digital to design a shopping experience that only rewards the behavior it seeks. Digital loyalty schemes that incentivize store collection vs. home delivery can also provide margin beating, customer data-based insight for more targeted new product development, sales and marketing planning, for example.
In this way accelerating digital transformation and integration through to the till in stores means the need to know and identify a customer during cross-channel shopping journeys will become increasingly necessary to facilitate not only a seamless, but more resilient shopping experience.