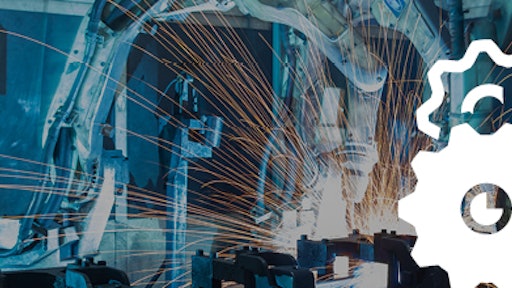 BDO
Only one in five manufacturing CFOs anticipate a recession this year, but are still getting their operations ready — just in case, according to BDO's Manufacturing CFO Outlook survey. In fact, more than half of respondents said they'll increase production efficiency.
After a relatively sluggish period of growth in productivity over the last few decades, the convergence of multiple technologies, from cloud computing to the Internet of Things to artificial intelligence and extended reality, will usher in a new era of productivity and reinvention—the fourth Industrial revolution, or Industry 4.0. 
More than half (57%) of survey respondents are pursuing digital transformation in 2020. Manufacturing CFOs also cited investing in technology or infrastructure as their top business priority for 2020, ahead of cutting costs.
Even though 90% of manufacturers are either currently automating processes or planning to automate them in the next 12 months, 76% are also increasing headcount. 
Looking forward, just over a fifth (22%) of manufacturing CFOs plan on pursuing mergers and acquisitions in the next year.
A greater percentage (32%) of manufacturing CFOs cite a potential economic downturn as their top geopolitical concern than the percentage citing international trade tensions (18%).
Survey respondents also cite trade policy stability as the most critical factor to the overall health of the U.S. manufacturing industry. And, more than one in five (21%) manufacturers experienced a disruption to their supply chain as a result of government restrictions in the last 12 months.
Roughly one-third (33%) of manufacturers still view Asia as the most stable location outside the United States for sourcing products in the long-term.
What does 2020 have in store for manufacturers? More trade talk, more competition, more costs—and if some projections are correct, a global economic slump.