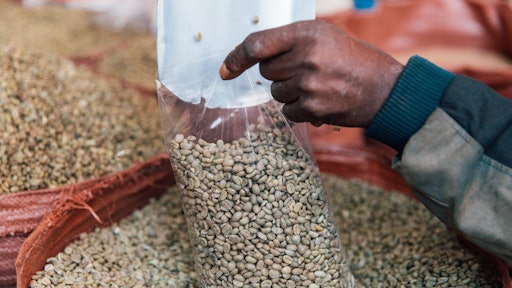 FSIS Acquires New Administrator as Rottenberg Goes Private
The United States Department of Agriculture's Food Safety and Inspection Service (FSIS) has appointed a new administrator, after Carmen Rottenberg steps down from the position.
Paul Keicker will take over as Rottenberg leaves her position after more than 20 years in federal service. She will remain in food safety but move to the private sector. Keicker steps up to administrator from deputy administrator, which he was appointed to in 2018.
Since 1988, Keicker has been involved with FSIS, joining as a food inspector and moving up through the ranks.
IDFA Initiatives Changeover in Regulatory and Scientific Affairs
The United States diary industry could see renewal in meeting consumers' needs as the International Dairy Foods Association (IDFA) brings on a new senior vice president of regulatory and scientific affairs, Joseph Scimeca.
The food safety expert is trained in toxicology. He is succeeding Cary Frye who has plans to retire this summer after 35 years in food safety.
Scimeca has extensive experience in the industry, spanning roles in companies such as Kraft, Pillsbury and General Mills, as well as authoring almost 40 scientific papers, monographs and book chapters.
The two will overlap in their roles, as Scimeca began his appointment March 2 and Frye will retire in June, allowing the former to gain formal knowledge on the job.
Earlier this month, the IDFA launched the Women in Dairy Network to support a stronger, more diverse future for U.S. dairy.
The Conservation Alliance for Seafood Solutions Focuses on New Strategy with Executive Director
As the Conservation Alliance for Seafood Solutions heads towards its goal of making 75% of global seafood production environmentally sustainable, it brings on Mariah Boyle as the new executive director.
The alliance has cited Boyle's know-how in fundraising, team building and program design and implementation as attributes that will likely make her successful in the role. She joins as the group begins its 2020-to-2024 strategy.
AFFI Board Grows
Frozen food executives throughout the industry have welcomed a new board to the American Frozen Food Institute including executives that work with companies such as McDonald's, J.M. Smucker Company and Sargento Foods.
Meghan Swan join as chair, and works as vice president of McDonald's Global business at J.R. Simplot Company. The chair elect is Julia Sabin of J.M. Smucker and Sargento's Mike McEvoy is immediate past chair.
The new officers were welcomed during AFFI Frozen Food Convention in Las Vegas this past week.
AFFI recently brought in measurement instrumentation manufacturer Testo as a partner, pushing better practices in food safety for frozen foods.