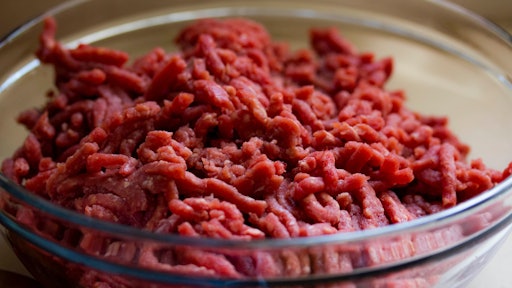 Photo by Angele J from Pexels
An outbreak of salmonella linked back to JBS ground beef is technically over but is still a continuing threat as some consumers may have the implicated meat in their home freezers.
The outbreak sickened 403 patients across 30 states over five months, according to the CDC. No deaths were confirmed in relation to the outbreak, but a third of victims had to be admitted to hospitals.
According to Food Safety News, investigators found the outbreak strain of salmonella newport in unopened packages of ground beef produced by JBS Tolleson INC.
JBS recalled 6.9 million pounds of beef on Oct. 4, 2018, and then an additional 5.2 million pounds on Dec. 4, 2018. The recalled products were produced and packaged from July 26, 2018 through Sept. 7, 2018 and were shipped to retailers nationwide. All products have the establishment number "EST. 267" on the original packaging.
Still, officials are urging consumer to discard any ground beef they have stored, especially if they cannot determine where it may have been produced. Over 100 retailers sold the recalled beef.