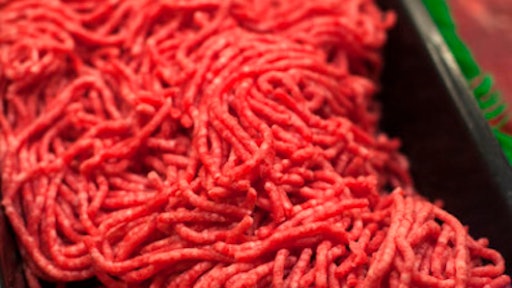 CNN reports that 63 more cases of salmonella have been reported in a multi-state outbreak linked back to raw beef products produced at a JBS Tolleson facility.
The added cases brings the total number of people who have fallen ill in 22 states to 120 since August. According to CNN Hawaii, Kansas, New Mexico, Oklahoma, Texas and Washington are the latest states to report illnesses and join the likes of Arizona, California, Colorado, Idaho, Iowa, Illinois, Indiana, Kentucky, Minnesota, Montana, Nevada, Ohio, Oregon, South Dakota, Utah and Wyoming.
Earlier this month, Arizona-based meat producer JBS Tolleson recalled more than 6.5 million pounds of various raw, non-intact beef products. The recalled products were packaged between July 16 and September 7 and were sold nationwide under brand names like Walmart, Cedar River Farms Natural Beef, Showcase, Showcase/Walmart and JBS Generic, CNN reports.
Those who have fallen ill began experiencing symptoms between August 5 and September 28. No deaths have been reported from the illnesses, however, 33 individuals have been hospitalized.