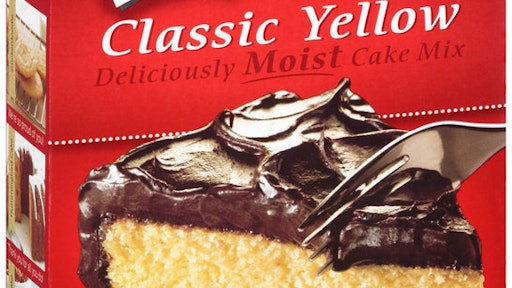 Duncan Hines classic cake mixes have been recalled after reports of it being linked to a salmonella outbreak. Conagra Brands, owner of Duncan Hines Classic, has voluntarily pulled Classic White cake mix, Classic Butter Golden mix, Signature Confetti mix and Classic Yellow mix off shelves out of caution.
There have been a reported five cases of salmonella linked to the cake mixes. Some of those that fell ill have said that they may have consumed the products raw and not baked. The FDA and CDC reminds consumers to not consume raw batter as it can be made with ingredients such as eggs or flour, which can carry risks of bacteria.
The products covered by the recall were distributed for retail sale in the U.S. and limited international products.
Packages with the product description, UPC and Best if Used by Date include:
Duncan Hines Classic White Cake 15.25oz. 644209307500, MAR 7 2019 ,MAR 8 2019 , MAR 9 2019, MAR 10 2019, MAR 12 2019, MAR 13 2019
Duncan Hines Classic Yellow Cake 15.25oz. 644209307494 MAR 9 2019 , MAR 10 2019, MAR 12 2019, MAR 13 2019
Duncan Hines Classic Butter Golden Cake 15.25oz. 644209307593, MAR 7 2019 , MAR 8 2019, MAR 9 2019
Duncan Hines Signature Confetti Cake 15.25oz. 644209414550 MAR 12 2019 , MAR 13 2019