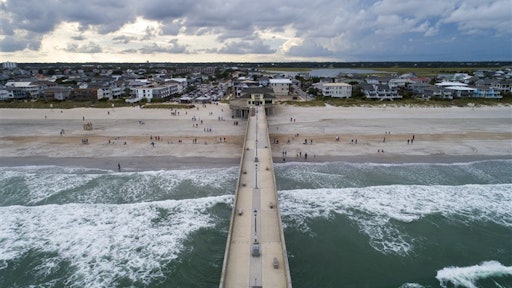 Hurricane season is almost in full swing, and as Hurricane Florence gains toward North Carolina, farmers are rushing to harvest corn, tobacco and stock up on pig rations.
The forecasts of heaving rains and strong winds forced WH Group's Smithfield Foods, the largest U.S. pork processor, to shut two of its North Carolina plants, Reuters reports.
Agriculture is North Carolina's No. 1 industry, valuing at $87 billion. According to Reuters, two-thirds of the state income comes from poultry and livestock, and with 1 million people ordered to evacuate, the state's economy will suffer.
At this time it is unclear how many farm animals are in the storm's path. In 2016, Hurricane Matthew ripped through North Carolina and killed over a million poultry birds with floodwaters. With Hurricane Florence, more than 20 inches of rainfall is expected for the state, Reuters reports.
Smithfield Foods isn't the only company that is shutting down plants during the storm, Cargill is also planning to close meat processing plants in South Carolina and Virginia. Both companies have stated that the closures were for safety concerns.
To read the full original article, please click here.