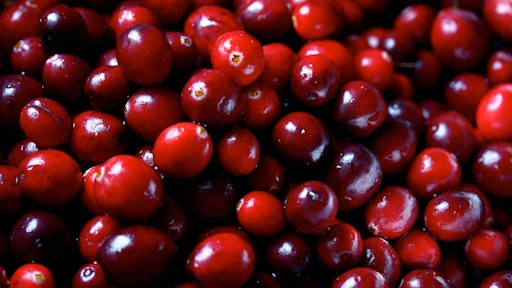 Cranberry farmers are asking government officials for the okay to destroy a portion of their crops in order to raise prices. The Chicago Tribune reports that the idea of withhold crops came after a series of low prices and growers operating in the red.
After struggling with an oversupply of the berries, growers around the country are asking the U.S. Department of Agriculture for permission to sell 75 percent of their supply and discard the rest, the Boston Globe reports. If approved, farmers could potentially withhold 100 million pounds of cranberries.
Currently, the cost to produce a barrel of cranberries is around $35, up $4 from last year, according to USDA estimates.