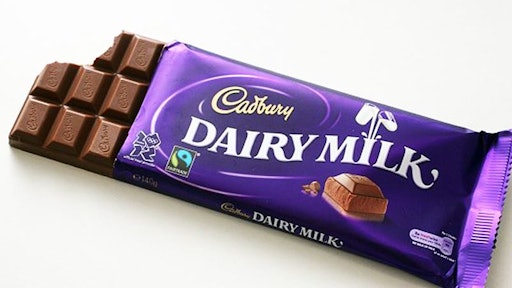 Mondelez International is stockpiling ingredients for the coveted Cadbury chocolates in case of a no-deal Brexit, The Guardian reports.
According to The Guardian, the UK is not self-sufficient in terms of food ingredients and stockpiling is just a contingency plan. Many food and beverage companies are stockpiling ingredients while the negotiations continue. There has been a Brexit deadline set for March 29, 2019.
The UK food and beverage industry, however, are hoping that if a deal is reached it will allow the free flow of products, creating less of an impact to customers.
If a deal were to not be reached, The Guardian reports that consumers could be faced with higher prices for their sweets.
The Guardian reports that Europe is Mondelez's biggest global division and accounts for 40 percent of its revenue last year.