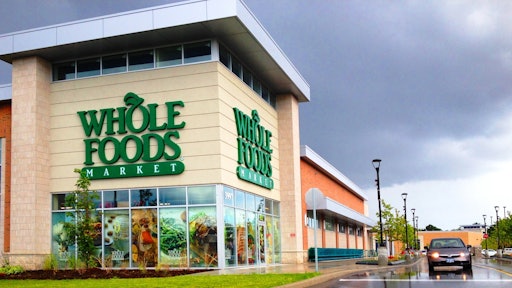 In an email sent to all employees at Whole Foods, workers are urging their fellow employees to unionize. The email accuses Amazon of trying to trim hundreds of millions of dollars in labor costs from the chain's stores, Now Food Economy reports.
"Over the past year, layoffs and the consolidation of store level positions at Whole Foods Market have upset the livelihood of team members, stirred anxiety and lowered morale within the stores," the email read. The letter continued saying that layoffs will continue in the new year, and that order writers, supervisors, store scanners and customer service positions are the most likely to be cut.
Workers feel that they must unionize chain-wide in order to protect their jobs, Now Food Economy reports. The email called out for employees to join a cross-regional committee that would help workers coordinate demands across 11 regional office. The email suggested that workers be paid $15 an hour, have a matching 401k, paid maternity leave and lower health insurance deductibles.
Now Food Economy reports that Whole Foods employees were once entitled to stock benefits once they'd worked 6,000 hours. Since Amazon's acquisition, benefits were limited to those with store leadership and corporate position, the email alleges.
The effort is backed by the Retail, Wholesale and Department Store Union (RWDSU), Now Food Economy reports. Amazon has shut down union attempts in the past, so if one materializes with Whole Foods employees, it would be the company's first known union in the country.