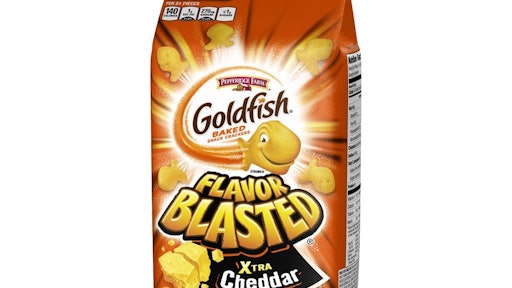 CBS reports that Pepperidge Farm is voluntarily recalling its signature Goldfish Crackers in fear of being contaminated with salmonella. The recall covers the Flavor Blasted Xtra Cheddar, Flavor Blasted Sour Cream & Onion, Goldfish Baked with Whole Grain Xtra Cheddar and Goldfish Mix Xtra Cheddar + Pretzel.
The company pulled products off the shelves after one of its ingredient suppliers notified that the whey powder used in a seasoning may have been contaminated, according to CBS. No other Pepperidge Farms were subject to the recall.
The crackers were distributed across the US and no illnesses have been reported.