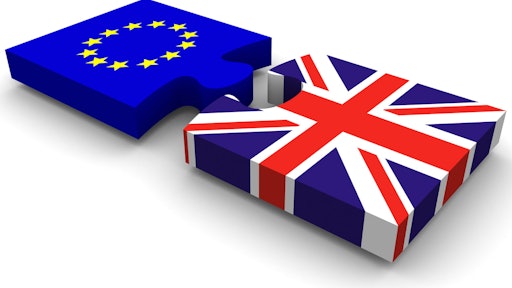 The remaining members of European Food Safety Authority's Advisory Forum reaffirmed their continued support for the EFSA and its work by writinig and signing a Declaration of Commitment that shows they agreed on a range of measures and activities to ensure that EFSA can meet future challenges in the area of food safety and protect European consumers.
Since its inception in 2003, EFSA's Advisory Forum has been a key platform for forging stronger links between EFSA and EU Member States. This cooperation has helped to inform EFSA's risk assessment work programs, promote the exchange of information and data, develop scientific networks and shape a coherent approach to risk communication.
The Declaration of Commitment was signed at the 61st Advisory Forum meeting in Bratislava, Slovakia, which currently holds the presidency of the Council of the European Union.
Dr Zuzana Bírošová, the Slovak representative on EFSA's Advisory Forum, welcomed the signing of the declaration, which she said would help to strengthen relationships between EFSA and food safety institutions in the Member States. The declaration "promotes scientific excellence and scientific networking, allows Member States to contribute to the EU risk assessment agenda and collect information on potential or emerging risks to food safety", she added.
Bernhard Url, Executive Director of EFSA, said: "The Declaration of Commitment by the members confirms that we are moving from cooperating to a partnership between EFSA and Advisory Forum members. Our shared goal is a common EU risk assessment agenda to promote harmonization of food safety risk assessment and consistent communication in the interest of consumer protection."
Some of the key highlights in the Declaration the member states agreed to include:
Act independently in the public interest

Strengthen the relationships between EFSA and the food safety institutions in the member states
Share information on risk assessments which are being planned or concluded
Promptly inform each other about notifications of communications to the public on matters of high interest, where possible providing advance notification
Share data, including the level of uncertainty, which would be beneficial for risk assessments

Pool knowledge on potential or emerging risks to food safety
To read more, click here.