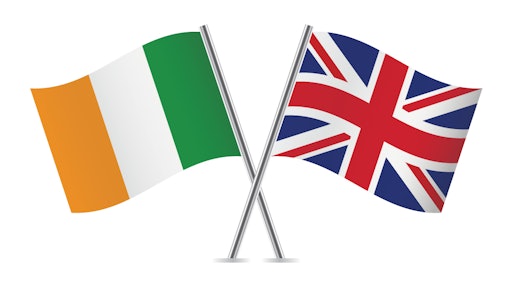 The food industry in Ireland and Great Britain will be devastated if Brexit requires common external tariffs between Ireland and the UK, former prime ministers John Bruton and Bertie Ahern warned a House of Lords select committee this week. They said they expected the UK's departure from the customs union would entail massive bureaucracy, higher costs and the re-imposition of customs controls on the border.
Ahern, the prime minister from 1997 to 2008, said he did not know of a single person in Ireland who welcomed Brexit and highlighted how the imposition of an external trade tariff could cripple the food industry and undermine a 40-year trend towards greater economic integration between the UK and Ireland. "The complexity of this is a nightmare and we might as well as accept that fact," he said.
Bruton, who was prime minister from 1994 to 1997, said new customs arrangements were likely to be "a smuggler's charter" as people tried to take advantage of lower or higher tariffs on either side of the border. He warned: "Uncertainty is the enemy of commerce and legal uncertainty is even more the enemy of commerce."
The relationship between the British and Irish food processing industries was critical since it was so interconnected, Bruton said, pointing out that 30% of the milk produced in the north was processed south of the border while 40% of the chicken produced in the south was processed north of the border.
"The supply chain of the food industry is exceptionally interconnected and, if we get into a situation where the common external tariff has to be imposed, that will require us to introduce customs controls of some kind to collect that tariff and, on the UK side of the border, people would have to certify the origins of the produce," Bruton added.
Ahern pointed out that the Tesco supermarket chain took 60 percent of its cheese and 84 percent of its chicken from Ireland. The two-way trade of milk is worth £1.5bn per year.
To read more, click here.