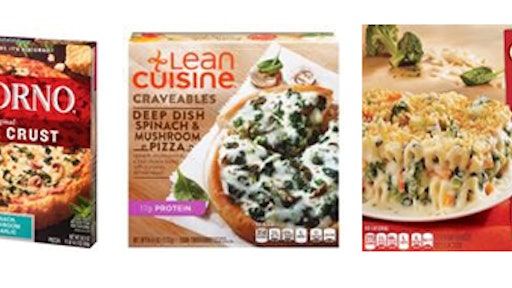 The head of the Nestle's Americas business said Friday that the recall of 3 million boxes of Nestlé's DiGiorno pizza and Lean Cuisine and Stouffer's frozen dinners in the U.S. isn't comparable to last year's Maggi instant noodles recall in India, according to The Wall Street Journal.
The company on Thursday announced it was launching the U.S. recall because the spinach in the products may contain glass fragments. So far no injuries have been reported, while an internal investigation is under way.
"The recall is relatively limited, and I don't think it will affect the reputation of the brands," said Laurent Freixe, the head of Nestles America's business. "This plan shows that our quality system is working efficiently," he said.
He said there had been good cooperation from retailers and the recall was on track.
To read more, click here.
Editors Insight: The food industry continues to invest more resources in safety, but there is no way to prevent occasional problems caused by human error. The Food Safety Modernization Act (FSMA), the most comprehensive food safety legislation ever enacted, will not prevent occasional safety problems. Modern food production makes more food available to more people than any time in history, and food is generally safer.
Despite occasional recalls, public confidence in the safety of the U.S. food supply chain has remained consistently high since 2008, according to the Washington, D.C.-based International Food Information Council. The organization's 2014 consumer survey found 67 percent of consumers have confidence in the U.S. food supply and 70 percent said the industry produces safe food. 3-11-16 By Elliot Maras