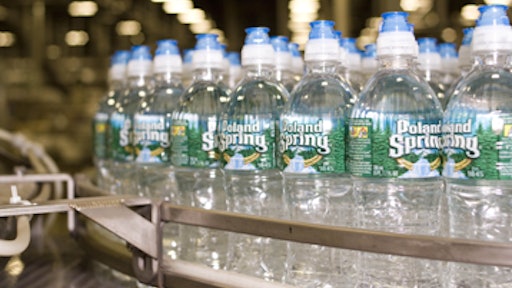 Nestlé plans to further reduce water consumption at its five water bottling plants and four facilities in California by deploying an innovative technology, according to drinksbusinessreview.com.
Technology dubbed, "Water Target Setting" is already in use at more than 80 factories worldwide and has helped in reducing consumption by 10 to 30 percent depending on the location.
Nestlé's head of operations José Lopez said: "Technology we have already deployed successfully elsewhere in the world to help address the challenges of water scarcity will improve our water use efficiency, relieving pressure on California's water resources."
Nestlé Waters' bottling plants in California are projected to save 55 million gallons of water a year, a reduction of nearly 8 percent compared to 2014 levels.
California is witnessing one of the worst droughts in recent times, with the governor imposing 25 percent reduction in urban water use across the state.
California uses nearly 50 billion cubic meters of water a year, out of which Nestlé's nine plants use less than 4 million cubic meters, said the company.
"Our water bottling operations in California have come under increased scrutiny in recent weeks.
"We are focused on how to adapt our bottling and our manufacturing operations, and our supply chain, to make them more resilient and more resistant to drought conditions. We will test innovative solutions, prove they are efficient and effective and will share what we learn with others," adds Lopez.
To read more, click HERE.