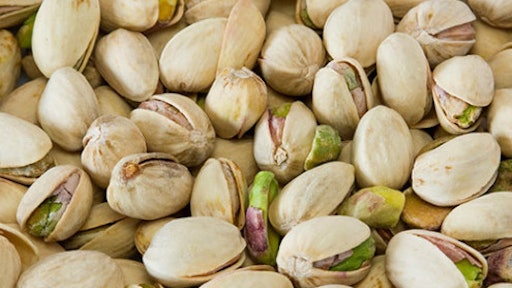 Cargo thefts have saddled California nut growers and processors with millions of dollars in losses and brought law enforcement attention to the Port of Los Angeles, where some of the stolen product was found, according to The Packer.
Since last fall, truckloads of pistachios, almonds and walnuts have been misdirected and stolen in Madera, Kern, Fresno and Tulare counties.
"Tulare is at about $2 million now and other counties have significant losses too," Tulare County sheriff Mike Boudreaux said Jan. 28. "These are multimillion-dollar losses."
A truckload of pistachios, for example, is worth $500,000. It fetches the same price on the black market, he said, making it an attractive target.
So far there have been four arrests made by Port of Los Angeles police, who located half a load from Tulare.
To read more, click here.