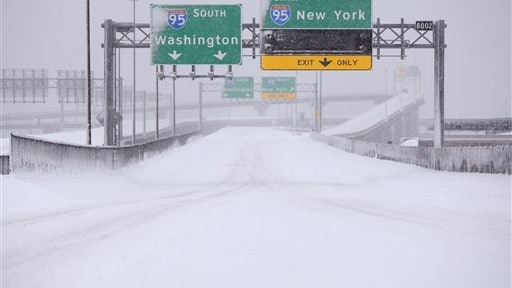 The winter storm barreling up the East Coast disrupted shipping operations Friday, and companies from package carriers to railroads warned that some deliveries could be delayed, according to The Wall Street Journal.
Transportation operators across the densely packed mid-Atlantic and Northeast regions scaled down operations to brace for the storm. Several airlines canceled passenger flights out of Washington, D.C., and New York airports and the Amtrak passenger rail network said it had "canceled or truncated" services on lines stretching from New Orleans to Chicago and New York.
Freight movers in the mid-Atlantic and Northeast said the effects of the storm would be mitigated by the fact that the worst snow is expected over the weekend, when many operations are already scaled down.
Terminals at the New Jersey ports around New York Harbor occasionally open their gates for specially-schedule weekend hours, but they said they would remain closed for the weekend, a Port Authority spokesman said. Other ocean ports on the East Coast said they expected to remain open through the storm and freight railroads were shuttling equipment into the region in an effort to keep trains running.
CSX Corp. posted a customer message that it expected delays throughout the weekend as conditions worsened. The railroad said it was moving as much freight as possible before the storm, and it moved equipment, generators and extra locomotives to areas in the storm's path to keep the freight network running.
"Snow removal contractors have been contacted and are standing by at all intermodal ramps across the rail network from Charlotte, N.C., to New England," CSX wrote.
Norfolk Southern Corp. said customers should expect delays of between 24 and 48 hours on traffic moving through the Southeast, Mid-Atlantic and Northeast in the path of heavy snow, blizzard conditions and sub-zero temperatures.
The Port of Baltimore was salting the areas around container terminals on Friday. But Baltimore's terminals, like the terminals in Newark and Elizabeth, N.J., which make up the country's third-largest seaport, are closed to truck traffic on weekends anyway, so the storm is not expected to change business operations much.
Port facilities at Norfolk, Va., and Wilmington, Del., said they would remain open, with Wilmington expecting to handle five ships scheduled to arrive over the weekend.
To read more, click here.