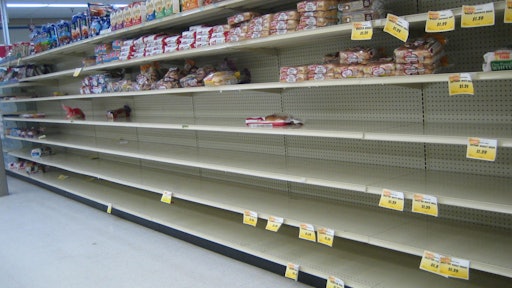 Though the blizzard is long gone, some area grocery stores are still awaiting fresh shipments of milk, eggs, bread and meat to restock shelves stripped bare before and during the storm, according to ARLNow.com in Arlington, Va.
Shelves normally stocked with milk, eggs and bread were empty earlier this afternoon at the Safeway and Target stores on Wilson Boulevard in Rosslyn, Va. Though employees at both stores declined to say much, they did say it may take another day before they can restock.
An employee at the Whole Foods at 2700 Wilson Boulevard in Arlington, Va. said the store had just four cartons of eggs left, and a worker at Mom's Organic Market said milk supplies were running low.
Some residents also have reported shortages of certain items at the Clarendon Trader Joe's. Joe Flinchum, a supervisor at that location, said his store hasn't received a delivery since last week.
"Our warehouse is really far away," Flinchum said. "They've obviously been impacted by the weather just as we have. We may get a perishable food delivery tentatively tomorrow morning."
To read more, click here.