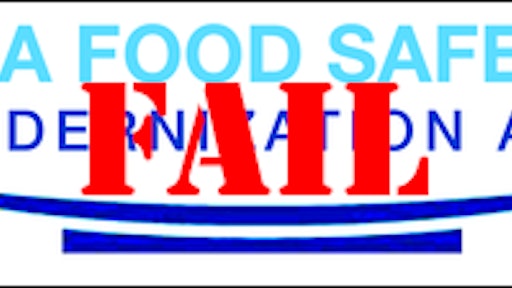 Four years ago, after repeated outbreaks of food-borne illnesses, President Obama signed the Food Safety Modernization Act, which further strengthened the FDA and sought to focus federal regulators more on preventing contamination, not just reacting after the fact. Still, specialists in the food-safety field are hardly convinced that all is now fine because of a new law, according to The New York Times.
By the most recent estimates of the Centers for Disease Control and Prevention, tainted food sickens 48 million Americans a year, sends nearly 128,000 of them to the hospital and leaves more than 3,000 dead. To explore enduring concerns, Retro Report, a series of video documentaries focused on major news stories of the past, zeroes in on one of the country's worst moments in this regard. That was a 1993 flare-up of illness, largely in Western states, for which undercooked hamburgers served by the Jack in the Box fast-food chain were blamed. The culprit was a toxin-producing bacterium, Escherichia coli O157:H7, which can be menacing, especially for the young and the old. More than 700 people were sickened in the 1993 outbreak. Some suffered kidney failure. Four children died.
It proved to be one crisis that was not wasted. Procedures at processing plants were tightened to keep beef from coming into contact with feces or with the contents of cow intestines, where this particular strain of E. coli naturally resides. Jack in the Box raised its cooking temperature to 155 degrees from 140, which also became a federal standard to kill any bacteria that may have found their way onto hamburger patties.
To read more, click HERE.