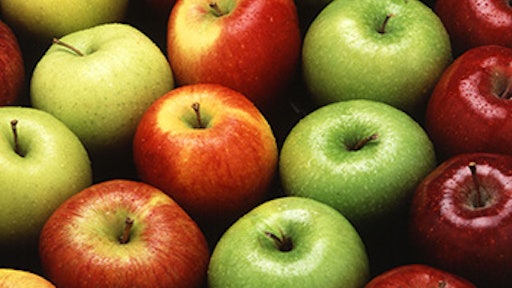 The Food and Drug Administration (FDA) has approved apples and potatoes which are resistant to bruises and don't go brown as safe to eat, according to the Associated Press. Consumer and environmental groups are concerned that such products could have unknown risks to human health.
In a rare press announcement on GMO crops, the FDA said the gene-altered apples and potatoes are good for commercial plating since they are "as safe and nutritious as their conventional counterparts."
The decision increases these products' chances of finally appearing on the grocery stores' shelves.
The approval covers six kinds of potatoes by Boise, Idaho-based J. R. Simplot Co. and two types of apples by the Canadian company Okanagan Specialty Fruits.
The U.S. Department of Agriculture's Animal and Plant Health Inspection Service approved them as being safe in mid-February. This authority is, however, primarily concerned with crops not posing threat to other plants, while the FDA considers food safety.
To read more, click HERE.