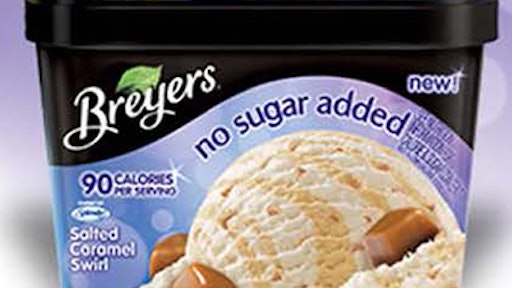 Unilever is recalling some tubs of Breyers No Sugar Added Caramel Swirl Ice Cream because it may contain almonds that are not listed on the label. Almonds, or tree nuts, are one of the major food allergens, according to Food Poisoning Bulletin. The recall was issued as the result of a consumer complaint. No illnesses have been reported to date.
The recalled product is Breyers No Sugar Added Salted Caramel Swirl Ice Cream in 1.5 quart paperboard tubs. The UPC number is 7756738393, and the best before date of NOV2915GB is located on the bottom of the tub. The product was sold nationwide to limited retailers. No product was shipped outside the U.S. No other Breyers products or best before dates of this particular product are affected by this recall.
To read more, click HERE.