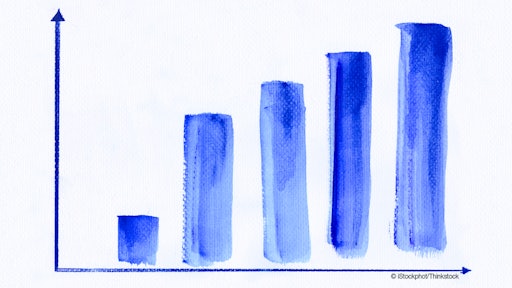 I'll place an educated bet that for most of you, one of your top initiatives in 2014 will focus on reducing your operating costs to help support your targeted operating margins. That's why this is my favorite time of the year. It's enjoyable when management is focused on achieving strategic objectives and not completely occupied with running the day-to-day business. This perspective helps management really appreciate the value of our voice technology solutions.
Here's a look at the three main business issues driving growth in the year ahead.
1. Reducing Operating Costs
While reading a recent WH Smith's quarterly financial press release, I was happy to see that their high street operating profit rose 4 percent to £56 million. They communicated that, "savings in its supply chain played a vital role. Systems such as voice picking have contributed to an overall saving of £18 million across its high street business, meaning that profits rose despite 7 percent drop in sales."
Back when warehouse management and logistics were governed by paper-based tracking systems, the introduction of handheld scanning device technology was viewed as disruptive gimmickry that would only add layers of complexity and cost. Handheld devices are now as central to the warehouse as the pallet jack and forklift. It is a standard that few organizations could operate without.
Today, voice is a technology that stands to improve all aspects of warehouse management and logistics. Unlike handheld devices, which disruptively replaced numerous manual systems, voice can be readily integrated with existing WMS and WCS solutions to complement and significantly extend the utility of these core warehouse technologies.
Measuring savings attributed to implementation of voice technology is nothing new, but it's always exciting to see organizations who mention their operational success in financial press releases. We continue to measure the hard dollar (and euro and pound, etc.) savings that our customers obtain annually from their use of Vocollect Voice. In 2013, the amount will exceed $20 billion.
By empowering and improving the experience of warehouse workers, reducing errors and boosting productivity, voice is an example of innovative mobile technology that can enhance warehouse and distribution center operations. Voice extends the functionality of existing technologies and helps organizations overcome many of the logistical hurdles presented by changing fulfillment models.
2. Supporting regulatory and traceability needs
Beyond the e-commerce factor, the changing regulatory environment is applying pressure on distribution practices. New traceability requirements are increasingly levied on a growing variety of products and materials—not just traditionally FDA-regulated items with associated safety factors such as food and drugs. The support for traceability of materials flow and identifying country of origin continues to grow around the globe.
The ability to accurately trace and track the flow of materials and products throughout the supply chain not only will be a competitive differentiator, it will be required. Mobile technology will play a critical role in keeping the associated costs in line.
3. Driving Working Productivity With a Changing Workforce
Despite persistent high unemployment, and the booming growth of the e-commerce sector, warehouse labor is scarce. And, will only become a greater business issue as retirement cycles send more Baby Boomers and older workers out of the warehouse. This is a problem for many and a nightmare coming down the road for most. As is the case in skilled manufacturing jobs, younger people don't find warehouse work enticing. Factor in high turnover in warehouse jobs, and the labor pool shortage is amplified.
As a result of a changing labor pool, today's warehouse labor pool has a large mix of non-native speaking workers. While these non-native speakers may be conscientious, hard working and driven, language barriers cause them to consistently perform at lower levels. This scenario is not limited to U.S. companies; it is common around the world.
As aging warehouse management retires, there is also an associated loss of "tribal knowledge"—that hard-to-replicate intelligence of warehouse operations that is gained through long-term experience. Preserving and transferring this knowledge is a considerable challenge to maintain successful warehouse operations. For this reason, you will see an increasing adoption and utilization of mobile technology solutions that help capture best practice workflow practices in order to increase worker throughput and overall productivity.
So, as you begin to work on your 2014 objectives, I think you will find that mobile technology solution options can be quite strategic in helping reduce operating costs, cost-effectively support regulatory requirements, and help improve the throughput of your workforce.
Welcome to 2014. And be safe.
Scott Deutsch is the Director of Global Marketing at Vocollect by Honeywell, where he is responsible for developing and executing Vocollect's thought leadership marketing communications for Vocollect Voice, online at www.vocollectvoice.com.