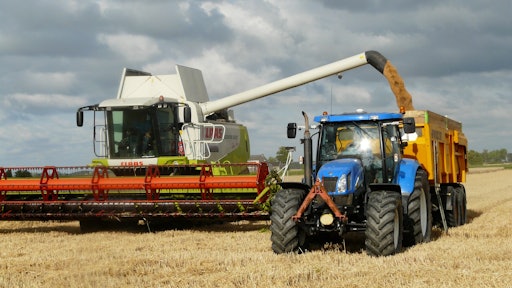 Pexels
Chinese officials agreed to buy 10 boatloads of U.S. soybeans following deputy-level trade talks in Washington.
The purchase comes just after Chinese agriculture officials abruptly cancelled a U.S. farm state visit.
The shipments - weighing in at about 600,000 tonnes - are slated for shipment from Pacific Northwest export terminals from October to December, Reuters reports. The purchase is similar in size to those that were made earlier this month as well, potentially signaling a cool down in trade tensions between the two countries.
Previously, China has suspended purchases on all agricultural products. At the G-20 summit in Japan in June, Trump agreed to allow U.S. companies to resume selling products to Chinese telecommunications company Huawei Technologies Co. as soon as China purchases large quantities of U.S. agriculture products.
However, earlier this month China has once again started to purchase the grain from the United States. Part of the import demand could be attributed to the year-old African swine fever disease that is currently plaguing the country. Prompting the country to purchase more agricultural products, including pork and soybeans, from the U.S.
China is the world's top buyer of soybeans, and only purchased 308,127 tonnes from the United States last year when the trade war first started. The country began buying the grain from Brazil, though, outsourcing the product from other countries was unable to equal the amount that the country previously bought from the U.S. In order to make up any shortfall, Chinese farmers were encouraged to plant more soy.
Reuters reports that the Chicago Board of Trade jumped 1.5% of the news of the renewed buying.
A trade deal between the countries still seem out of reach. Officials are planning for another round of talks next month to "remain on track."