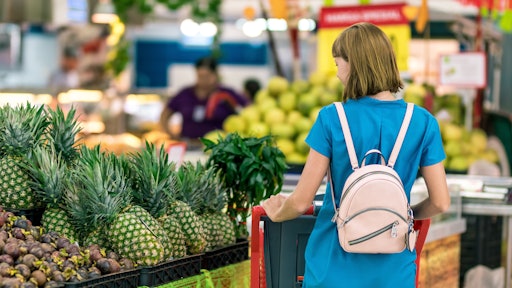 Pexels
Following in the footsteps of southern California grocery workers, employees of Albertsons and Kroger are preparing to strike in Oregon.
According to Winsight Grocery Business, workers at Albertsons, Safeway, Fred Meyer and QFC stores in Portland have voted to authorize a strike. United Food and Commercial Workers Local 555, based in Portland, said that additional regions across Oregon and southwest Washington will also vote on the strike as well.
The union voted to strike on the grounds that the grocers are unwilling to meet wage and benefit demands despite numerous negotiation sessions.
"The employers seem to be under the impression that our members will be thrilled with increases of nickels and dimes. I, along with our member-comprised bargaining team, believe our hard-working members deserve much, much more," Dan Clay, UFCW Local 555 president, said in a statement. "A strike vote identifies where our membership stands on this issue. We are demonstrating that we stand together, united and very ready to fight as hard as we must for what we deserve."
Winsight Grocery Business reports that past contract agreements have wage tiers for full and part-time workers in contributing to what UFCW Local 55 refers to as a "massive gap in pay equity between men and women at Fred Meyer stores." The union alleges that the most common difference in hourly compensation between those tiers is $3.70 an hour and that women make up a majority of those lower-paid positions.