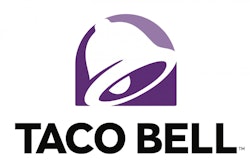 A handful of Taco Bells across the country are affected by a tortilla shortage that was caused by the company's supplier.
Taco Bell said in a statement that they are working to replenish the supply at the affected restaurants, but did not specify how many are experiencing a shortage.
Though, posts on Reddit allege that the issue is much larger than what the restaurant has reported. An employee took to Reddit, alleging that the company is dealing with a nationwide warehouse shortage on 10 inch tortillas, which are used to make several of the restaurant's offerings, such as burritos, quesadillas and other foods.
It is reported that the shortage will last through the few weeks of July and that the company will regain regular stock by the end of the month.
"While some Taco Bell restaurants are experiencing supplier shortages, we are working diligently to replenish the supply of our tortillas (used for products like quesadillas and burritos) in those restaurants and encourage fans to try the Chalupa Cravings Box in the meantime. We apologize for any inconvenience this might cause and appreciate our customers' patience," Taco Bell said in a statement.