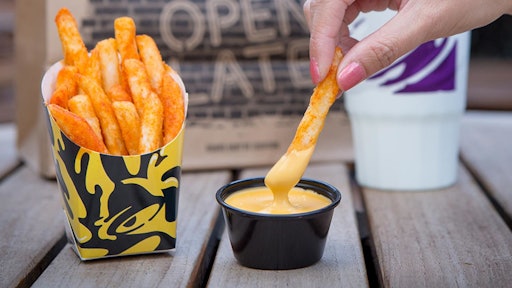 Taco Bell has scored big with its newest menu item.
Nacho Fries have been crowned as the best selling new menu item. Since its Jan. 25 release, Taco Bell has sold over 53 million orders in the first five weeks. One out of every three orders includes the season fries (paired with a cup of cheese, of course).
The Nacho Fries dethroned fan favorite Doritos Locos Tacos. The taco sold over 100 million orders in the first 10 weeks of its 2012 debut. Since then, Taco Bell has offered a different variety of Doritos Locos Tacos flavors.
The fries are increasing overall menu purchases, too. Though they are said to be on the menu for a limited time, Taco Bell has confirmed that they will be here throughout early April.
To read the full original article, please click here.