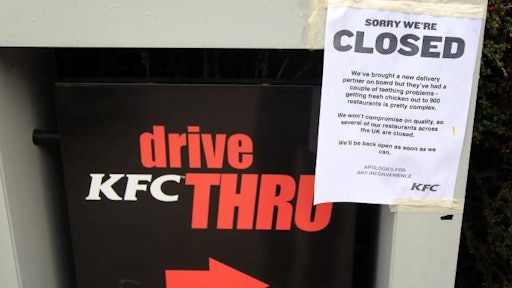 After an embarrassing month of chicken and gravy shortages and store closures, KFC is returning to its old supplier Bidvest Logistics.
The product shortage started shortly after KFC switched its supplier to DHL. KFC was allegedly warned that they would have delivery problems if they switched a deal with DHL. Critics of the shortage has said that it could have easily been avoided if the companies tested every single assumption made in the delivery plans.
After all the trouble that the restaurant chain faced, Bidvest signed a new deal with KFC U.K. & Ireland to supply 350 of its 900 locations. DHL has said that it is still committed to serving the remaining locations.
To read the full original article, please click here.