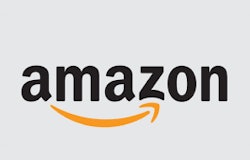 Amazon announced Tuesday that "additional funding" will be charged to specific grocery brands if sales of promotional products result in a loss for Amazon, according to an email seen by CNBC.
The charge, according to CNBC, will "fund the profitability gap," but Amazon also will waive the $500 placement fee Amazon usually charges to run Prime Day promotions.
Amazon reportedly said in the email, which was further reported on CNET, that "if the additional funding is required, it will be based off total unprofitable units sold for the duration of the deal."
Prime Day on Amazon will run July 15 and 16 this year, and the company is reportedly offering several different promotion options, from its Lightning Deals to Prime Member promotions. The grocery market on Amazon includes everything from canned food to bottles of water to bulk snack foods, but CNBC reported it is unclear why Amazon is targeting that market.