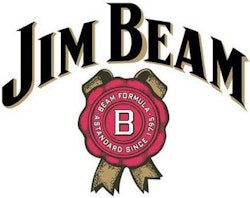 Numerous news outlets reported Wednesday that a fire has collapsed and destroyed a Jim Beam warehouse in Versailles, Kentucky.
The fire reportedly started Tuesday night, with a pair of barrel warehouses affected. One caught fire first, and then spread to the second warehouse. The second warehouse fire was contained, but the first has yet to be extinguished. According to CNN, the fire was being allowed to burn in order to burn off the remaining alcohol, and keep contamination out of the area's drinking water, but firefighters returned to battling the blaze about 2 p.m. EST Wednesday.
According to the Chicago Tribune, Kentucky environmental officials are working to keep the runoff from getting into a nearby creek, which feeds into the Kentucky River. Officials are concerned that the runoff could result in substantial fish kills.
No one was injured, and 40 departments from five counties were involved in fighting the fire. The first warehouse, according to numerous reports, contains about 45,000 barrels of "relatively young whiskey," according to a statement from Beam Suntory, Jim Beam's parent company.
The whiskey totaled about 1 percent of Jim Beam's inventory, according to the statement from Beam Suntory, and should not impact the availability of the product, though the warehouse was a complete loss.