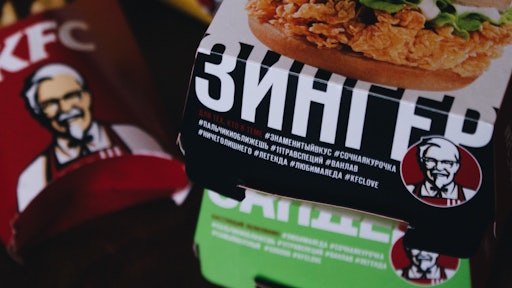 Photo by Aleks Dorohovich on Unsplash
U.K. KFC is cutting its partnership with DHL Supply Chain just a year after the company struggled to deliver chicken to its stores, forcing the chain to close down hundreds of restaurants for several days.
The move will affect at least 100 employees at DHL Supply Chain's Rugby DC.
Best Food Logistics, formerly known as Bidvest, will take over the southern half of DHL's contract, Motor Transport reports. The company was previously ousted by DHL in October 2017 for the contract. However, during the chicken shortage last year, the company was brought back on board by KFC to run the northern half of DHL's distribution deal.
"After last year, we've been working really hard to make sure we can continue to deliver fresh chicken every day to our restaurants. We've decided to switch distribution partners back to Best Food Logistics, who've done a great job in supporting us while we've been getting back on track this year," KFC said in a statement.