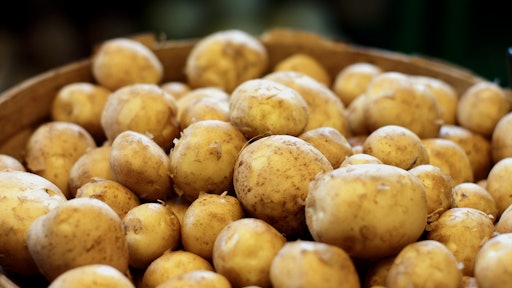 The impending trade war has all industries feeling the effects, but the potato industry might be getting hit harder than others.
The Seattle Times reports that potato exports fell in all categories in July compared to last year. Frozen potato exports dropped 3 percent in volume and 2 percent in value, while exports of dehydrated potatoes fell by 3 percent. The Capital Press reports that fresh potato exports also fell by 31 percent in volume and 22 percent in value.
Exports of potatoes reportedly dropped after Mexico placed a 20 percent tariff on the vegetable in retaliation of the U.S. slapping the country with tariffs on steel and aluminum. The country has reportedly turned to Canada for its potato needs as exports rose 16 percent in July.