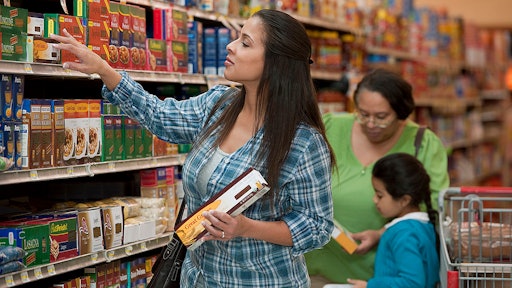 Grocery stores have faced a series of challenges as cost of logistics, competition and e-commerce continue to rise. With trends only expected to increase in the coming years, the industry is expected to have a massive market shift in order to combat any more disruptions.
Stores are facing pressure on costs and logistics. In order to stay open and competitive, companies like Walmart, Target and Kroger are experimenting with grocery delivery to meet consumer demand and stay relevant. However, experiments come with a hefty price tag, and stores are being squeezed by the rising costs of labor, manufacturing and suppliers.
There has also been a rise in competition as companies try to fight off e-commerce giant Amazon. Retailers are striving to lower their prices and improve convenience for customers just to get them in their stores. Walmart, for example, is rolling out kiosks for people to pick up their online orders and also has curb-side pickup.
Middle Market Growth reports that nontraditional grocery stores like drug and dollar stores are also trying to lure in customers by stocking up on grocery items. With all the competition, companies are struggling to remain relevant to consumers and will have to consider additional services just to keep customers.
Meanwhile, advancements in technology has transformed the industry. Companies are experiment with virtual reality to create a shopping experience at home and technology that will prolong shelf life. With the rise of e-commerce, any technology that grocers use will be crucial in keeping customers. A Nielsen study predicts that consumers will spend $100 billion on groceries online within the next two years.
To read the full original article, please click here.