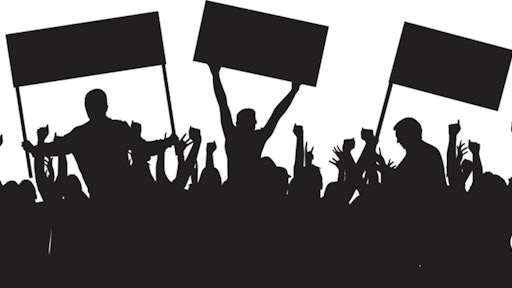 McDonald's workers have voted to stage a one day strike next week at restaurants across 10 cities in the U.S. in the pursuit of having management taking strong steps against on-the-job sexual harassment,
The strike will begin on Sept. 18 and its believed to be the first multi-state strike in the U.S. targeting sexual harassment. Plans for the walkout have been approved by women's committees at dozens of locations across the country.
The State reports that the strike will occur in Chicago; Durham, North Carolina; Kansas City, Missouri; Los Angeles; Miami; Milwaukee; New Orleans; Orlando; San Francisco and St. Louis. Not every McDonald's location in the cities will participate in the stroke, however.
It is unclear how many workers plan on participating in the strike. According to The State, hundreds of McDonald's employees participated in the committee meetings to vote on whether the strike should occur or not.
In a statement to the Associated Press McDonald's wrote, "We have policies, procedures and training in place that are specifically designed to prevent sexual harassment at our company and company-owned restaurants, and we firmly believe that our franchisees share this commitment."
The State reports that organizers will be demanding that the company improve procedures for receiving and responding to harassment complaints and require anti-harassment training for all employees. The organizers are also demanding that a national committee to be formed and comprised of workers, representatives from corporate and franchise stores and leaders of national women's groups to address sexual harassment.