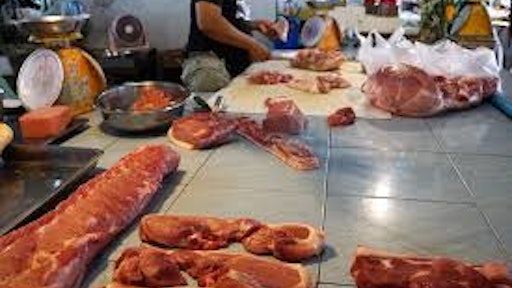 Mexico slapped the US hard by placing tariffs on products ranging from steel to bourbon to pork. Reuters reports that the duties are in retaliation against the tariffs the Trump Administration placed on steel and aluminum imports.
The new tariffs raises trade tensions between the two companies and adds a new complication in the negotiation process for the North American Free Trade Agreement between Canada, the US and Mexico, Reuters reports.
The list contains a 20 percent tariff on US pork legs and shoulders, apples and potatoes and 20 to 25 percent duties on types of cheeses and bourbon, Reuters reports. The country is also placing a 25 percent tariff on a range of American steel products.
According to Reuters, Mexico's trade negotiators designed the list to include products exported by top Republican leaders' states.
Producers across the country are already facing negative effects from the tariffs. With this new round of retaliation, producers fear that their profits will get hurt.
Reuters reports that Mexico accounted for nearly 25 percent of all pork shipments last year, and adding a 20 percent tariff will eliminate the US' ability to compete effectively with the country. Iowa is expected to take one of the biggest hits as the state is the top pork-producer in the country and Mexico is its main export market by volume.
Minnesota will also be effected by Mexico's tariffs. Around 14 percent of the states annual agricultural export goes to the country, effectively hitting its pork, dairy and potato exports.
Mexico allegedly opened a tariff-free quota for some pork imports to other countries at the beginning of June.
Annually, the US and Mexico do upwards of $600 billion in trade. About 16 percent of US goods exports go to Mexico, however, the Mexican economy relies more on trade than the US economy, Reuters reports.