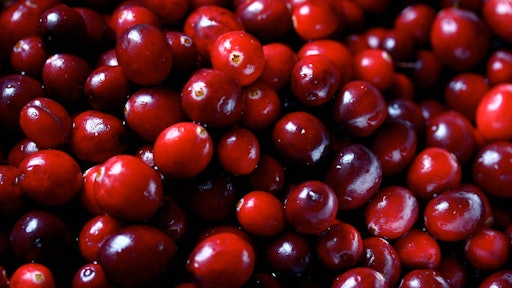 The European Union is removing most cranberries from its retaliatory tariffs against the US, the Boston Globe reports. The EU is the top importer of Massachusetts cranberries.
The decision comes after a series of lobbying efforts from Massachusetts' cranberry industry. The state has 13,500 acres of cranberry farms that were under threat of the tariffs.
According to the Boston Globe, the EU is removing prepared and preserved cranberries from the tariffs, however, they're being put on a list that could come up for review in three years. There will still be tariffs placed on cranberry juice, which makes up one-third of the state's cranberry exports.
The decision is a rare relief for the country as tensions continue to rise between the US and its closest trading allies.
The EU produced a long list of retaliatory tariffs after the Trump administration placed tariffs on steel and aluminum products. EU's retaliation targets Kentucky bourbon and Florida orange juice, among others. The Boston Globe reports that the cranberry tariff was most likely added to put pressure on House Speaker Paul Ryan, whose home state of Wisconsin is the top cranberry producer in the country.