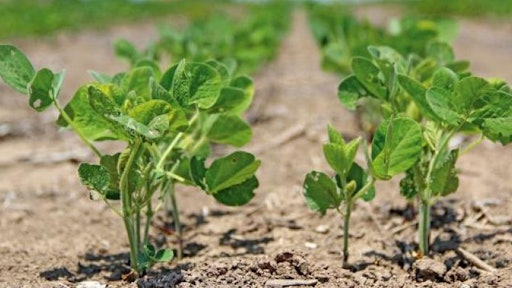 The St. Louis Dispatch reports that details of a $12 billion aid package for farmers hut by trade disputes will be disclosed on Aug. 27. The aid package is expected to include cash for farmers of soybeans, sorghum, corn, wheat, cotton, dairy and hogs, as well as government purchases of fruits, nuts, rice, beef, pork and milk for distribution to food banks and nutrition programs.
U.S. Agriculture Secretary Sonny Perdue told Reuters that the plan would include up to $8 billion in direct cash relief for farmers. However, the claim is still being reviewed by the Office of management and Budget.
The government is aiming to have the program running just after Labor Day and will include $200 million for a trade promotion program to develop new markets, the St. Louis Dispatch reports.
According to Agri-Pulse, the preliminary proposal was a payment rate of $1.65 per bush to soybean farmers and 1 cent per bushel for corn farmers. The soybean crop is expected to reach 4.6 billion bushes, resulting in $7.5 billion in aid for soybean farmers alone.
Currently the aid plan is only intended for the current crop cycle and it should be seen as a temporary boost to farmers as the U.S. attempts to negotiate trade issues with its allies.