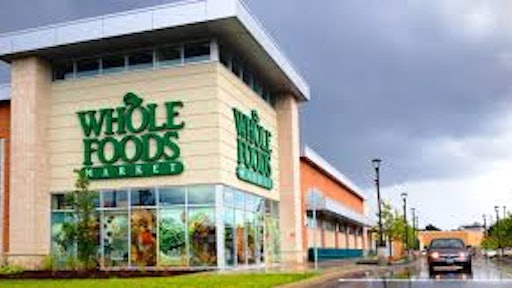 One perk of Amazon's acquisition of Whole Foods is that Prime subscribers are receiving discounts galore, however, some employees and suppliers haven't felt the perks.
The Wall Street Journal reports that hundreds of Whole Foods' in-store marketing staff will be experiencing their last day of work this week. The company is laying off workers as it shifts away from the use of local buyers, instead leaning on executives at the home office to select store inventory. While centralizing its operations may save the company money, critics are claiming that it's straying away from shoppers once believes was a store that supported local purveyors.
Eater reports that some Whole Foods employees are starting to push for unionization. Amazon has succeeded in ending union organization attempts over the years. However, under Amazon's leadership, Whole Foods has upset some of its suppliers by charging food producers more to carry their products. According to Eater, higher fees are harder on small artisan suppliers that have been a major draw for shoppers.