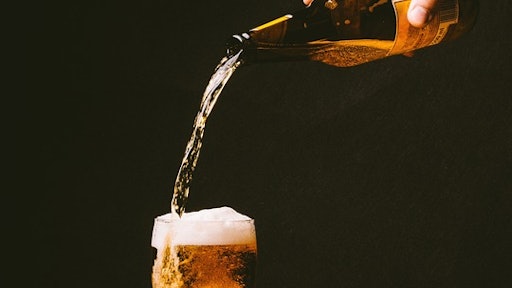 Stocks of carbon dioxide used by the food and drink industry in the UK are running low, creating a shortage of meat, salad and ready meals - also a devastating beer drought during World Cup celebrations.
Three of the largest UK plants producing the gas have closed for maintenance, creating a concern among industry professionals, the Guardian reports. The publication continues saying that trade bodies have held talks with the government to address the disruption in the supply of food and drinks. However, some pubs are preparing to cut off their flow of beer and soft drinks in a matter of days.
Food suppliers are facing a disruption as well. Suppliers use CO2 to keep product fresh during storage and transit. According to the Guardian, British Meat Processors' Association has asked the government to prioritize CO2 supplies to pork and poultry slaughterhouses because the gas is used in the most humane form of slaughter. Without the gas, farms could end up with a backlog of animals that cannot be slaughtered, effectively closing nearly 60 percent of some plants.
The closure of some poultry processing plants can have a dramatic impact on stocks in stores since nearly 90 percent of chicken and other poultry sold in supermarkets are produced domestically.
The Guardian reports that the UK government is aware of the shortage and is working on finding a solution. For now, the British Retail Consortium has written to retailers informing them that drinks and meat suppliers could be affected.