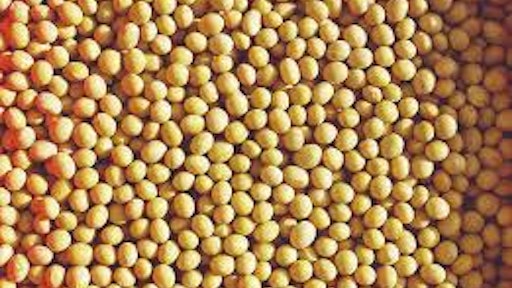 Businesses across America are already feeling the effects of the trade dispute between the US and China. However, with the agriculture industry caught in the crossfire, farmers are expecting to compete with its top export market, China.
The Des Moines Register reports that farmers sold $14 billion in soybeans to China last year. With soybeans being one of the hundreds of products that China has singled out in its retaliatory tariffs, Iowa farmers could lose up to $624 million.
Since the trade dispute started in March, US soybean prices have fallen almost 12 percent, according to the Des Moines Register.
Mexico is also placing tariffs on the US, with $4 billion on corn and soybeans. The European Union and Canada are also preparing retaliation.
The Des Moines Register reports that the trade disputes comes as farm income has been cut in half over the last five years.
Tariffs on soybeans would cut the exports by 65 percent. Currently, 40 percent of China's soybean imports come from the US. American farmers could lose up to $3.3 billion due to the tariffs.