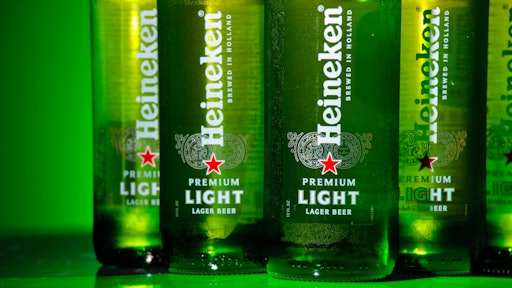 Heineken pulled an advertisement for its beer after many critics, including Chance the Rapper, deemed it to be racist.
The commercial shows a beer sliding past three people of color before arriving in front of a lighter-skinned person with the tag line saying "Sometimes, lighter is better."
The commercial went viral due to the negative response from consumers, many of which deemed it to be racist.
This Heineken light beer commercial is definitely racist. What idiots do they have approving this ad? Fire that person. And the ad agency who developed it should be fired. Period. No excuse for this. I watched the ad. It's racist.

— Helen Ehrenhofer (@helenehrenhofer) March 26, 2018
U mean to tell me nobody at Heineken headquarters thought that some people will find this Ad racist? 💀💀💀 pic.twitter.com/VIOzepG1zA

— YourRAGE (@YourRAGEE) March 28, 2018
Grammy award winning rapper and activist Chance the Rapper took to twitter to voice his thoughts on the commercial, accusing the brand of portraying a negative image so that more people would talk about them.
I think some companies are purposely putting out noticably racist ads so they can get more views. And that shit racist/bogus so I guess I shouldn't help by posting about it. But 😂 I gotta just say tho. The "sometimes lighter is better" Hienekin commercial is terribly racist omg

— Chance The Rapper (@chancetherapper) March 26, 2018
Heineken pulled the commercial, releasing the following statement: "While we feel the ad is referencing our Heineken light beer -- we missed the mark, are taking the feedback to heart and will use this to influence future campaigns."
The video has since been reposted by YouTube users.
To read the full original article, please click here.