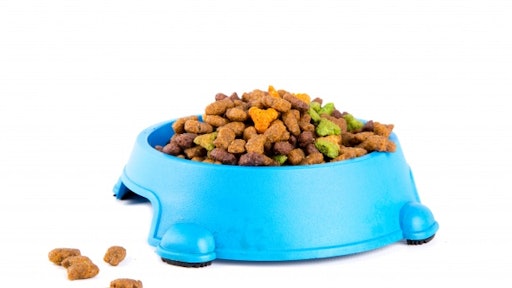 As Donald Trump's campaign threats of a trade war with China loom over American industry, executives are left to determine how they might navigate that conflict. For the U.S. meat industry, the answer might be snoring softly next to the food bowl in your kitchen.
The U.S. sells billions of dollars of beef, pork and chicken to countries all over the world, a mutually beneficial relationship that allows companies to find buyers for cuts of meat Americans shun, like offal and pig ears. If those markets should close, Tyson Foods Inc. CEO Tom Hayes tells Bloomberg such technically edible animal parts likely will land in your dog's breakfast.
But while American dogs and cats might be salivating over the possible influx of pig ears, there's a catch for the meat industry: profit. A product sold as the main ingredient in Chinese pig ear salad fetches a higher price than what's destined for a shelf at Petco.
And it's not just the ears. The U.S. pork industry exported $791.4 million in "pork variety" in 2016, with Hong Kong purchasing $256.7 million and China buying $245.2 million, according to the U.S. Department of Agriculture. China is the world's largest pork importer, and, according to an October 2016 USDA report, "remains an important market for U.S. exporters." Between January and August 2015, the country accounted for 6 percent of total U.S. pork shipments. For the same period in 2016, it was 12 percent.
To read the full original article, please click here.