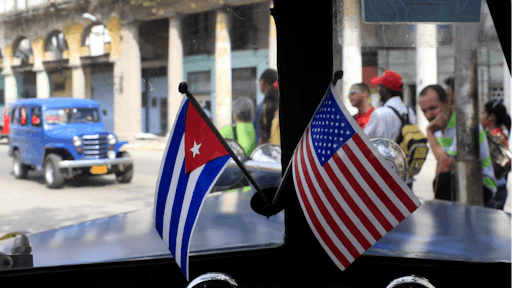 Dozens of U.S. farm and agri-business groups on Thursday urged President-elect Donald Trump to build upon progress made by the Obama administration in relations with Cuba, calling trade with the former Cold War foe particularly important at a time of a severe downturn in farm incomes.
The agricultural trade groups stated their views in a letter sent to Trump, who is to be inaugurated on Jan. 20.
"As a broad cross-section of rural America, we urge you not to take steps to reverse progress made in normalizing relations with Cuba, but also solicit your support for the agricultural business sector to expand trade with Cuba," the letter said.
Signatories included a wide range of agricultural trade groups, from the American Farm Bureau and American Feed Industry Association to the soy bean, corn, rice, wheat, peas, beans, cattle, poultry lobbies and other associations.
To continue reading, view the original article here.