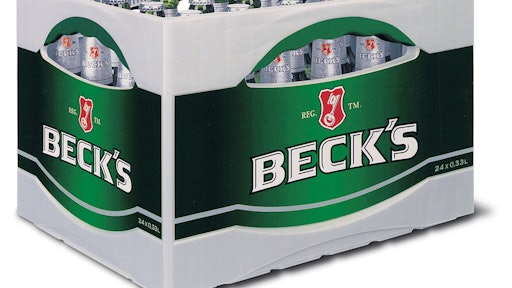 Beck's beer customers will receive a refund of as much as $50 if they can produce receipts as part of a class action settlement in which Anheuser-Busch InBev NV allegedly misled customers that Beck's is a German-made beer, according to The Wall Street Journal. Even customers who don't have receipts could get $12.
A federal magistrate in Miami, Fla., approved the settlement on Tuesday. In addition to the refunds, the company agreed to pay as much as $3.5 million in attorney fees and costs.
Beck's is not the only beer made in the U.S. that trades on its foreign roots, the article noted. Red Stripe, owned by Diageo PLC, calls itself a "Jamaican-style Lager. Foster's made by Miller-Coors LLC has a kangaroo referencing its Australian heritage. And Killian's Irish Red alludes to Ireland in its name.
To read more, click HERE.