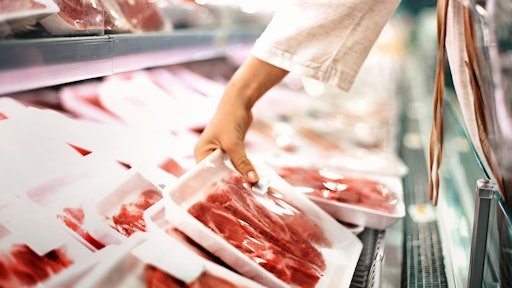 Getty Images
The number of U.S. products recalled this year has already surpassed 1 billion, according to the U.S. product recall index recently released by Sedgwick's brand protection division. Only two other years on record have seen more than 1 billion units recalled: 2018 and 2021. In those years, it took a full year to hit that threshold. In 2022, it only took the first seven months of the year, setting this up to be a record-breaking year for product recalls by number of units.
"Regulators and lawmakers alike have increased their scrutiny of every industry, introduced new guidelines and rules and started to publicly call out companies they believe to be non-compliant. Add to the mix the current geopolitical issues and ongoing public health crises, and businesses find themselves facing new risks that are increasingly difficult to address," says Chris Harvey, SVP of brand protection at Sedgwick. "In the face of these obstacles, businesses should continuously evaluate and update their product recall, crisis and communications plans to ensure their brands and reputations will overcome whatever new challenges arise."
"This is the second consecutive year in which we have seen more than 1 billion units impacted by U.S. product recalls. If the first half of the year is any indication, we should expect 2022 to eclipse all previous years on record for recalled products," says Amanda Combs, recall advisor in Sedgwick's brand protection division. "While regulatory agencies may not be back to pre-pandemic work levels, companies can't relax their focus on product safety. Inspections and enforcement actions are still occurring."
From PR Newswire:
Automotive recall events increased in Q2 2022 to 245, following two consecutive quarters of decline.
The number of consumer product recalls decreased 15.6% in Q2 2022 from 77 events in Q1 to 65.
U.S. Food and Drug Administration (FDA) food and beverage recall events increased to 120 in Q2 2022, up 9.1% from Q1. However, the number of impacted units decreased significantly (81.3%) to 27.5 million units. U.S. Department of Agriculture (USDA) food recalls increased to their highest level in more than two years, with 13 events.
While medical device recalls increased 34% (reaching a two-year high, with 268 events), the number of impacted units fell 96.8% to their lowest level in 10 years (10 million).
For a second consecutive quarter, there were a total of 94 pharmaceutical recall events. The number of impacted units fell to their lowest level in over a year, at 20.6 million units in Q2.